About
Established in 1999 as a single-artist movement conceived by J. Ryan McCutcheon. JRyanArtist has since become a multi-faceted art production company with services ranging from Visual conception to completion. With projects including murals, props, commerical art, fine art, temporary art, public art, graphic design, interactive design, photography, image editing, branding, printing, prototyping, fabrication, and various creative projects.
Experience
JRyanArtist can bring your idea, message, brand, project or design to life through the art of ingenuity, puzzle solving, engineering, and experience.
Whether designing an ad, painting a mural, or constructing a custom unique prop, JRyanArtist has the experience and "know how" to produce the concept to completion by continuing to provide creative services for a range of established businesses throughout the years. JRyanArtist continues to be a pioneer in art production services by priding itself on flexibility and adaptability to produce unique works, whether at complete liberty of the artists or to exact client specifications.
Meet the Artist
Being an artist takes you on a journey of experimenting with many mediums, materials, projects and outcomes. After having graduated college with a degree in Telecommunications and being employed by a few ad agencies and creative service companies where I learned a multitude of skills throughout the years it lead me to the decision of starting my own creative company.
While creating JRyanArtist I learned a great deal about the world of art and the difference between commercial and personal work. I enjoy my creative endeavors and continue to learn while balancing the family life, my personal fine art and the business of art.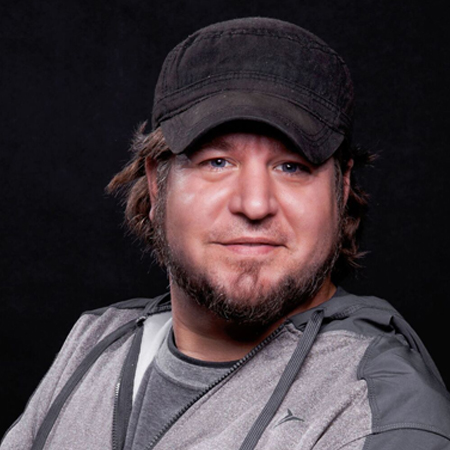 J. Ryan McCutcheon
Artist, Art Director, Owner
I believe rules create limitations and there is no room for limitations regarding creativity and visual expression.